Widmest Records
Bazile Mills - Where We Are - 12" vinyl Record
$12.00
Widmest Records #1 - Limited edition of 300 individually numbered records

We know that there is a sense of being lost, being different, and even of pain in the lyrics. But our hope is that one finds all the hope in the music. - Bazile Mills

Bazile Mills is a convergence of several different musical backgrounds and styles resulting in a unique blend of tunes that somehow feel as if you've heard them before while offering their own distinctiveness. From the introspective and epochal lyrics of three songwriters, to the extended talents of the rhythm section, to what Dave Mainelli calls their "secret weapon" in Tim Rozmajzl and his unorthodox combination of blues, jazz, classical, and pure-rock guitar leads, Bazile Mills leaves you yearning for a full-length album after listening to these four songs.

Track Listing:
Side A:
1) Personal Concierge
2) Spirals Out

Side B:
3) We Are The Misfits (Just Like You)
4) Where We Are

Learn More:
Powered by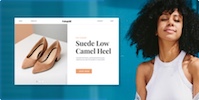 Create your own unique website with customizable templates.