The Velveteers
w/ Ocean Black and Bad Bad Men

May 19, 2018, 9:00pm

Admission: $8

O'Leavers1322 S Saddle Creek Rd, Omaha, NE
(402) 556-1238The VelveteersThe Velveteers are an American Rock outfit that is the epiphany of punk with the aggressive sound and grungy wisdom that transcends through the Siren like power of 20 year old Demi Demitro's (frontwomen/lead guitar) voice. Led by Demi and her brother John on drums, the distorted guitar riffs and thunderous drums lure their audience with vibes that come right out of a classic horror flick. The Velveteers formed in Boulder Colorado, in 2015. They have toured in the UK supporting Deap Vally and have toured around the USA playing smaller festivals and clubs. The Velveteers put out their Debut self-titled EP on February 7th, 2018 and have since been touring and are planning to go back to the UK later this year.Ocean BlackOmaha's Volume DealerBad Bad MenWho?
Bad Bad Men is made up of the men that played in some influential Omaha bands. Hug from Ritual Device and Serial, Siebkin from Members of the Press and Filter Kings, and Wolf from Cellophane Ceiling, Bad Luck Charm, and Serial. If you want more info on this history search it out yourself. Bad Bad Men live in the now and are not riding the coattails of the past.

Why and why now?
Pretty simple. Siebkin coaxed Wolf to get off his ass and start playing some music. Wolf had a batch of demos and songs ideas he shared with Siebkin. After a few sessions of building on song ideas they decided it was time to bring some brutal low end into the fold. Hug was the first and only choice. Lucky for you, in a very short time the three music veterans morphed into the Bad Bad Men.

What does it sound like?
The band doesn't like to be pigeon-holed because they draw on vast influences. When pushed they would say dangerous rockin' punk blues, however even this limiting to what Bad Bad Men actually bring to an audience's ears. Bad Bad Men dare you to get off your ass and check it out for yourself!

Thanks to

Chip Duden photography

for the rad poster image!!

Learn More:
Powered by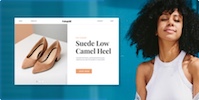 Create your own unique website with customizable templates.