Low Long Signal
​with Tennebaums and Mint Wad Willy

January 20, 2017, 9:30pm

O'Leavers
1322 Saddle Creek Road,
Omaha, NE
(402) 556-1238

Admission: $5

About the artists:

Low Long Signal:
Experimenting with sounds. Working to bring people together with sounds. Wanting to unite the people with sounds. Music is our language with sounds.

We exist to experience everything we can. We send out positive vibes and positive signals through our music.

Everything is influential on and off this planet. Art is our influence. We find influence in Andy Warhol,Jackson Pollock,The Faint,Hunter S. Thompson,the good of humankind,sounds and light,a great feast after a long night of hanging with good people, strong drink, sunshine, moonlight, watching the one you love sleep sound and peacefully and so on and so forth.

Tenenbaums:
Tenenbaums are a three piece indie band from Sioux Falls. Brothers, Mike (bass) and Drew (drums) Helland make up a solid rhythm section that allows Brandon Phrommany to deliver interesting lyrics and melodic guitars. The band has an aggressive melodic sound reminiscent of "The Smiths".

Mint Wad Willy:
soooooooooooooooooooooooooooo indie...




Powered by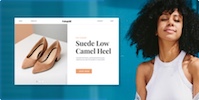 Create your own unique website with customizable templates.