Gloom Balloon and Christopher the Conquered with M34N STR33T


August 20, 2015, 8:00pm

The Slowdown729 North 14th Street Omaha, NE(402) 345-7569

Admission: $8 in advance, $10 day of show

Tickets available via

The Slowdown

Two of Des Moines, IA's finest acts and Omaha's amazing M34N STR33T grace the Slowdown's stage for an epic evening. You will not be a part of a more fun live show this year!!

About the artists:

Christopher the Conquered:History:

Des Moines, Iowa's Christopher the Conquered (Christopher Ford) has been sitting behind the keys and saying what he can say since he released his debut album

I Guess That's What We're Dying For…

in 2007. In 2008, Christopher sat in on drums with The Poison Control Center for a national tour supporting The Apples In Stereo; when they got home, he and Patrick Tape Fleming (of The PCC and Gloom Balloon) went to work on a follow-up album,

You're Gonna Glow In The Dark

, which found a lot of love, with

popdose.com

writing "...let it come pouring through your speakers, and you'll experience one of the most enjoyably off-kilter albums of indie rock you're likely to find this year…". It led to The Conquered growing from a one man band to a 9 piece pop-soul outfit.

Christopher the Conquered & His Black Gold Brass Band went on to tour the country with Leslie & the LY's and play hundreds of shows, along with recording a couple of

Daytrotter sessions

. All that culminated in 2012's

The Fate of a Good Man

, Christopher's most sincere effort by far. In addition to its music videos being featured on

Magnet Magazine's website

and

Consequence of Sound

, the album received stacks of thumbs-up reviews (see

Quotes

).

Following the release of Fate, Christopher went on to work on a variety of musical projects, contributing original instrumental music to the production of the Des Moines Social Club's original play 'MethLab', which the

Des Moines Register called "absorbing" and "effective drama"

. His song "Treasure Catcher" was used in the filmTurtle Hill: Brooklyn, which received thumbs up reviews from a variety of critics, including

Village Voice

.

The New York Times

wrote: "The multicultural slice of Americana, the low-budget ethos and the reluctance to sell cheap pleasures are part of a commendable reach for truth."

Now, Ford is back to where he started to share his songs in their purest form, the way they were written: one voice and eighty-eight keys. And his efforts haven't gone unnoticed. His solo sets have impacted thousands of people with their intimacy and grace:

The Lincoln Journal-Star noted his as the best performance at Lincoln Calling Fest 2012

.

Christopher the Conquered also continues to perform regularly with a rhythm section and various arrangements of His Black Gold Brass Band, in addition to solo piano shows. He has toured the United States of America 4 times since 2010 and abroad in Italy, Ireland, and Canada.

View upcoming and past tour dates here.

Over the course of 2013, Christopher the Conquered collaborated with dozens of artists to create just under 50 videos of performances covering some of his favorite songs, many of which are available to view on

MaximumAmesTV

.

In 2014, Christopher the Conquered was one of five Iowa Arts Council Fellows for the State of Iowa. This support in part enabled to produce his most ambitious album yet, recorded at the legendary Ardent Studios in Memphis, TN.

I'm Giving Up On Rock & Roll

will be released in the summer of 2015.

Me:

I am Christopher the Conquered. I am a songwriter, recording artist, singer, performer, and pianist. My vision: To bring people together through story and song. To ignite within the listener a hunger for greater self-awareness. To help listeners identify true motivation for their actions and how those actions reflect their beliefs. My approach combines sincerity with satire. Every word I sing comes from a place of love.

Influences:

Some of my favorite songwriters are Randy Newman, Bob Dylan, Tom Waits, John Lennon, Leonard Cohen, Paul McCartney, John Darnielle (The Mountain Goats), Jonathan Richman, and John Grant. I also have read many books that have no doubt influenced me. At some point I'll tell you about them.

The Team:

Christopher the Conquered is Christopher Ford plus an ever-evolving team of most excellent musicians. The following contribute or have contributed to Christopher's mission:

Drew Selim, Dan Kreipke, Kyle Gowin, Gemma Rose Cohen, Anna Gebhardt, Devin van Holsteijn, Nate Logsdon, Derek Lambert, Brian Stout, Dustin Harmsen, Patrick Tape Fleming, Hannah Marks, Brandon Ruschill, Kate Kennedy, Donny Peterson, and C.J. Howard, and Caleb Swank.

Jennifer Leatherby, Anna Frederick, Graham Gardner, Bruce Bales, Avalan Wilson, Jerrod Jordahl, Alli Arnold, Darren Williams, Patrick & Ashley Tape Fleming, Josh Becker, Hillary Nelson, and Jon Pearson have provided beautiful visual accompaniment in various forms.

Gloom Balloon:Gloom Balloon is the debut solo project by Patrick Tape Fleming, the founder of the indie rock band The Poison Control Center. That band has played over 1,000 shows, released 3 critically acclaimed records, opened for Jeff Mangum, Pavement, and Of Montreal, toured with Apples In Stereo, and was named 2011 Live Act of the Year by Steven Hyden at the AV Club. After a 13 month tour the band decided to go into hibernation. This left Tape Fleming alone in a deep depression with no artistic outlet, so he began painting. He called his first piece Gloom Balloon. This 6-foot tall painting is indicative of his emotional and mental state at the time. It was on the cusp of committing suicide that Gloom Balloon learned of the death of his musical hero, Bill Doss of The Olivia Tremor Control. In that moment, Gloom Balloon decided to live. Translating abstract explorations on canvas into music, Gloom Balloon has created a harrowing set of unflinchingly personal songs. Enlisting co-producer Christopher Ford (Christopher the Conquered) and string arranger H.D. Harmsen, the music mixes classical instruments with modern electronics.

"Elliot Smith and Beck had a baby with The Monkeys and the Beatles!"

M34N STR33TM34N STR33T (pronounced Mean Street) is a Producer/Rapper/DJ tri-force bringing you sample based beats and rhymes from Midtown Omaha, Nebraska. We've got Conny Franko AKA Conchance on the mic, Haunted Gauntlet on the visuals/production/live beats, and DJ Really Real on the wheels of steel. M34n Str33t music collages both oldwaves and modern soundscapes together with honest rap lyrics and use of turntables to create a fresh mutated hip hop sound that employs a wide range of musical influences from elements of oldies, doo wop, hip hop, punk rock, black metal, drum & bass, pop music/culture, psychedelia, and more. The band originated in 2011 and their debut album release "Mutants of Omaha" delivered 18+ tracks to the public in April 2014.
Powered by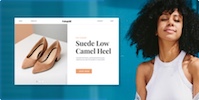 Create your own unique website with customizable templates.