Christopher the Conquered with Gloom Balloonwith Bazile Mills


Join us for this celebration of

World Metrology Day

!

Christopher the Conquered and Gloom Balloon will travel over 215,000 meters to play this exciting event! Come celebrate American exceptionalism and insularity with two of Des Moines' finest acts.

The Sydney will conveniently serve draft beer in 0.473 liter increments.

May 20, 2015, show starts at 8:00pm

The Sydney in Benson -

5918 Maple Street | Omaha, Nebraska | 402.932.9262

Admission: $8 (at the door)

Two of Des Moines, IA's finest acts grace the Sydney's stage for an epic evening. You will not be a part of a more fun live show this year!!

Omaha's Bazile Mills will kick things off in style.

About the artists:

Christopher the Conquered:

Des Moines, Iowa's Christopher the Conquered (Christopher Ford) has been sitting behind the keys and saying what he can say since he released his debut album I Guess That's What We're Dying For… in 2007. In 2008, Christopher sat in on drums with The Poison Control Center for a national tour supporting The Apples In Stereo; when they got home, he and Patrick Tape Fleming (of The PCC and Gloom Balloon) went to work on a follow-up album, You're Gonna Glow In The Dark, which found a lot of love, with

popdose.com

writing "...let it come pouring through your speakers, and you'll experience one of the most enjoyably off-kilter albums of indie rock you're likely to find this year…". It led to The Conquered growing from a one man band to a 9 piece pop-soul outfit.

Christopher the Conquered & His Black Gold Brass Band went on to tour the country with Leslie & the LY's and play hundreds of shows, along with recording a couple of

Daytrotter sessions

. All that culminated in 2012's "The Fate of a Good Man", Christopher's most sincere effort by far. In addition to its music videos being featured on

Magnet Magazine's website

and

Consequence of Sound

, the album received stacks of thumbs-up reviews (see Press).

Following the release of Fate, Christopher went on to work on a variety of musical projects, contributing original instrumental music to the production of the Des Moines Social Club's original play 'MethLab', which the

Des Moines Register called "absorbing" and "effective drama"

. His song "Treasure Catcher" was used in the filmTurtle Hill: Brooklyn, which received thumbs up reviews from a variety of critics, including

Village Voice

.

Now, Ford is back to where he started to share his songs in their purest form, the way they were written: one voice and eighty-eight keys. And his efforts haven't gone unnoticed. His solo sets have impacted thousands of people with their intimacy and grace:

The Lincoln Journal-Star noted his as the best performance at Lincoln Calling Fest 2012

.

Christopher the Conquered continues to perform regularly with a rhythm section and various arrangements of His Black Gold Brass Band, in addition to solo piano shows.

.Gloom Balloon:Gloom Balloon is the debut solo project by Patrick Tape Fleming, the founder of the indie rock band The Poison Control Center. That band has played over 1,000 shows, released 3 critically acclaimed records, opened for Jeff Mangum, Pavement, and Of Montreal, toured with Apples In Stereo, and was named 2011 Live Act of the Year by Steven Hyden at the AV Club. After a 13 month tour the band decided to go into hibernation. This left Tape Fleming alone in a deep depression with no artistic outlet, so he began painting. He called his first piece Gloom Balloon. This 6-foot tall painting is indicative of his emotional and mental state at the time. It was on the cusp of committing suicide that Gloom Balloon learned of the death of his musical hero, Bill Doss of The Olivia Tremor Control. In that moment, Gloom Balloon decided to live. Translating abstract explorations on canvas into music, Gloom Balloon has created a harrowing set of unflinchingly personal songs. Enlisting co-producer Christopher Ford (Christopher the Conquered) and string arranger H.D. Harmsen, the music mixes classical instruments with modern electronics.

"Elliot Smith and Beck had a baby with The Monkeys and the Beatles!"

Bazile Mills:

An Indie/Alt/Roots band from Omaha, NE, Bazile Mills formed in May of 2014 and have been rolling since. The name is a tribute to a time almost forgotten and t

he ghost town. The town of Bazile Mills was founded in 1882 after the first woolen mill in Nebraska was erected just north of town. Today there are only about 30 residents as the townspeople left after the mills closed. The group is based around songwriter David Mainelli and features versatile musicians around him. Tim Rozmajzl brings a gifted country/ blues lead guitar to the mix. Laura Streeter (former lead singer for Gauge) brings an array of instrumental talents and a powerful, moody/indie voice that combines with rhythm guitarist, Sam Vetter's unique voice as well. Dan Stein plays the bass and the lap steel guitar and Robb Clemens (formerly of Driven) brings plenty of band experience with the drums.

The Burnt Red Sun EP was completed in December and features 5 of over 20 original songs they are currently bringing to the stage. They are working on a full length album this Spring.
Powered by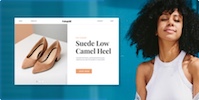 Create your own unique website with customizable templates.