A true Nebraska legend, Charlie Burton returns to Omaha!

September 7, 2017, 6:00-8:00pm
Outdoors in O'Leaver's Pub Beer Garden

Here, in Charlie's own words, is his history, originally conceived for his press kit for the 1997 South By Southwest Music Festival:

Charlie Burton - A Life in Rock and Country and Stuff

Sept. 19, 1950 - A baby boy is born in Lincoln, Nebraska to Herb and Edie Burton. Herb is a clothing buyer for a department store. His greatest claims to fame have been his service in the Spanish Civil War as a member of the Abraham Lincoln Brigade, and the winning of a refrigerator - a Kelvinator - for identifying "The Trolley Song" on the "Name That Tune" quiz show. Edie is a librarian. They name their son Chuck.
1957 - Herb starts KFMQ, a commercial FM radio station programming classical music exclusively, bringing "culture to the corn". At the Burton household, 'FM' stands for "Fine Music" and 'AM' for "Awful Music".
1962 - Chuck wins a transistor radio - a Channel Master - as a door prize at the Grand Opening of TV Service in Lincoln and discovers the wonderful world of "Awful Music". The night brings the "clear channel" signals of the Grand Ole Opry on WSM on the weekend, XERF - with Wolfman Jack playing James Brown and Howlin' Wolf - from Mexico, and Rock and Roll from WLS in Chicago, KOMA in Oklahoma City, KOIL in Omaha, and KLMS in Lincoln. Chuck also discovers the writings of Robert Benchley, Don Marquis, James Thurber, and Ogden Nash, which he absorbs, spongelike.
1969 - Chuck, now d/b/a "Charlie", briefly attends Antioch College in Yellow Springs, Ohio, where he befriends, among others, Ray Siefert, who goes on to become Ray Benson of Asleep at the Wheel, and Ed Ward, rock critic who goes on to become "Rock Historian" on NPR's Fresh Air program. Encouraged by Ed, Charlie begins contributing to Rolling Stone magazine.
1970 - On the work-study program at Antioch, Charlie finds employment in Ann Arbor, Michigan where he excitedly discovers the local bands like Commander Cody and his Lost Planet Airmen, and the Stooges, featuring Iggy Pop.
1969 - 1972 - Charlie writes about music and becomes Rolling Stone's country critic, interviewing the likes of Charlie and Margaret Ann Rich and Conway Twitty; he 'rediscovers' country cult guitar player Phil Baugh. In the rock and roll field, he spends time with MC5 lungster Rob Tyner and attends Iggy and the Stooges practices with friend and then Stooges sax player, Steve Mackay.
1972-1976 - Herb dies, leaving Charlie the family business, which, by this time, is a do-it-yourself Harpsichord Kit factory. Charlie dutifully fulfills his responsibilities as a Burton, but, inspired by what he has seen in Ann Arbor, starts a series of roots-rockin' combos: "The Star Spangled Wranglers"; "The Megatones'; "Lance Boyle and the Little Stabs of Happiness'. Charlie hangs up his rock critic shoes (in 1973).
1977-1979 - Charlie Burton and Rock Therapy release their first 45, "Rock and Roll Behavior", which arrives on August 17, the day after the death of Elvis Presley. The record, an exciting meeting of Motor City influenced teen angst and the Burnette Brothers Rock and Roll Trio, becomes a popular track in punk/rockabilly circles, notably in Minneapolis, New York, Denver, and Los Angeles, all of which host Charlie on a regular basis. "Rock and Roll Behavior" tops the Village Voice "Pazz and Jop" Critic's poll. The band is profiled in the Village Voice, New York Rocker, Trouser Press etc. "A+" sez Creem magazine. "Great fuckin' record" says Hellfire author Nick Tosches. Two more singles follow.
1980 - Charlie's first LP, Is That Charlie Burton - Or What? is released - band travels coast to coast to support. "B+" from Village Voice editor Christgau.
1981 - 2nd LP, Don't Fight the Band That Needs You is released. Charlie opens up for a new band, REM, whose first EP is about to be released. They select Don't Fight's "That's Not Polite" as the song of the year in NME. "B+" from Christgau.
1984-1989 - 3rd LP, I Heard That, recorded in Springfield, Mo, produced by "Skeleton" Lou Whitney. LP also released in France. Band plays dates with Joan Jett, Jason and the Scorchers, X, the Ramones, the Replacements, and many others. Enthusiastic reviews in Trouser Press Guide, Musician, Chicago Sun-Times, Rock and the Pop Narcotic. "B+" from Christgau.
1990-1991 - Green Cheese, the first of the CD era, has its virtues extolled in Billboard, Philadelphia Inquirer, etc. "Without My Woman (I'd Be a Hopeless Sack of Shit)" declared the song of 1991's SXSW by Rolling Stone's David Fricke. In 1990, Charlie and the band become the only artists in rock history to have shared stages with both REM and REO. The 'live' CD, Puke Point at the Juke Joint, is released. Band dissolves acrimoniously when Charlie decides to move to Austin, Texas.
1992-1993 - In Austin, Charlie links up with Austin/DC guitar hero - cum - wacko Evan Johns. Travels U.S. and Europe with Evan, recording a CD, "Texas Twang" with the Dutch rockabilly band, Tuxedo Buck, for Munich Records. Charlie is included in Volume 2 of that Encyclopedia of Hip, The Catalog of Cool: Too Cool, in the "B's" right alongside "Big Sandy", "Tony Bennett", and "the Blues". The Austin Chronicle notes, "This only confirms what we have known all along."
1994 - 1995 - Charlie forms the Texas Twelve Steppers and releases a 45, "Spare Me the Details" on the Loss Lieder label, which is included on Freedom Records "True Sounds of the New West" compilation of neo-country Austin artistes. "Honky-tonk this good is as rare as a completed Oilers pass" says Austin Chronicle. Charlie is profiled in the Hartford, CT Daily Courant.
1996 - Charlie and the Twelve Steppers appear on Sweden's Sound Asleep Records' "Hit the Hay #2" anthology. The band garners raves for its SXSW Music Fest appearance.

1997 - Celebrating his 20th year of making records, Charlie and the Texas Twelve Steppers release their first full length CD, Rustic Fixer-Upper, on Lazy SOB, mixed and mastered at Ray Benson's (see 1969) Bismeaux Studio, and produced by Asleep at the Wheel drummer, David Sanger. It is literate, it is funny, it swings, it rocks. It is sure to please Charlie's old fans and should win many a new one!!!

Learn More:
Powered by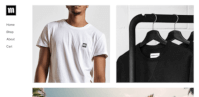 Create your own unique website with customizable templates.