Clarence Tilton Honky Tonk Happy HoUr
Little darlings, it's been a long, cold, lonely winter. Come out and celebrate spring with a raucous happy hour with Omaha's best alt-country band, Clarence Tilton. Music starts at 6:30pm in O'Leaver's beautiful beer garden - come early and stay as late as you'd like, just don't miss these truly happy hours!

About Clarence Tilton:
Clarence Tilton is an alt-country/country-rock band from Omaha, Nebraska. Led by the brothers Weber, the group combines classic country feel, country blues guitar picking, with lyrics and themes steeped in a rich moody cauldron of Midwestern nerd. They are not afraid to take their time, but are also not afraid to take a swing, with songs toggling between a remorseful ache and an uplifting push off your seat. All the while, they stay true to an obvious love for the sound of pedal steel and traditional country music. Craig Meier (Sixty Watt Saloon, Hong Jyn Corporation, Pendrakes) on bass and Jarron Wayne Storm (Willard's Band, Poncho and the Contraband) on drums deftly provide the giddy-up; Paul Novak (Pendrakes) ties it all together on acoustic guitar. The Weber brothers (The Get, GroundTyrants) are free to switch between steel and six string, exchange leads on telecasters, and harmonize at will.
---
Links: 1322 S. Saddle Creek Rd
Omaha, Nebraska
(402) 556-1238
Powered by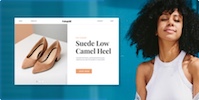 Create your own unique website with customizable templates.