​​


​May 1, 2016: Sputnik Slovenia, Faceman & Altas
Doors and Festivities: 3:00pm
Music: 7:00-11:00pm
Suggested Donation: $10
No advance tickets available
The Oriental Theater - 4335 W 44th Ave

​Please join us in a celebration of the life and loves of Dorian De Long. All events are open to the public.

The first part of the evening will be kid and family friendly with art and music and later transition into a full on rock show. There will be a silent auction and food trucks and lots of music.

Altas
The phrase 'instrumental rock' brings a few cliches to mind: layered, wall-of-sound guitars; noodling solos; excessive song lengths. The Denver-based instrumental/electronic rock band Altas avoids these clichés. Instead Altas focuses on composing epic, tightly crafted songs with unique key changes and dynamic shifts that are galvanized with intricate electronic textures and coupled together with distinct melodic lines. This attention to detail and dedication has led to both local and national recognition, from the group's recent stint as a finalist for Verizon's Música Unsigned national discovery contest to being named one of CBS Denver's "Top Up and Coming Denver Bands of 2014". Altas is a band that has the talent and ambition to break the mold and create something truly distinctive and enduring.

Altas solidified in 2013 when the band began work on their debut album Epoca De Bestias but the roots of the band go back much further. Brothers Enrique (guitar, synthesizer programming, production) and Israel Jimenez (drums, composition) decided to pool their respective musical talents and formed the band Panal S.A. de C.V. in 2008. Developing a wide range of skill sets, which include Israel's formal music education at CU Denver and Enrique's pursuit of learning everything from synthesizer programming, light programming to live sound, the brothers began writing heavy instrumental rock with a melodic bent. After guitarist Juan Carlos Flores was introduced through an acquaintance, he quickly added keyboard duties to his role. The band went on to play every conceivable gig in the Denver area and beyond. From their first show in a Vietnamese billiard hall to The UMS & Westword Music Showcase; established venues in Kansas City & St. Louis to punk-rock clubs in Chicago.

Having developed a distinct set of songs that are winding and cinematic yet tuneful and well-structured as well as performed, toured and the released the EP, Cortometraje, the band decided to re-brand themselves as Altas,. Altas then recruited classically-trained pianist Meaghan Lillis, who now handles keyboard and synthesizer bass duties, to contribute to their 2014 debut full length album Epoca de Bestias. Produced by Enrique Jimenez and Nick Sullivan (who also recorded & mixed the album) and mastered by Joe Lambert in NYC (Pelican, Russian Circles), Epoca de Bestias is a meditation on the destruction of the human species and the culmination of Altas' years of relentless songwriting, performing and experimentation. The band also developed their dynamic live show. Coupled with stadium-worthy lights and visual elements, it has become a signature aspect of their live performance. Their efforts have paid off, as Epoca de Bestias was named one of "The 31 Best Colorado Albums" by Westword and the driving, intricate lead single "Aokigahara" was named one of GutterBubbles "Top 100 Songs of 2014". Since then, the quartet has been busy making local television and radio appearances, regional live performances as well as a stop at South by Southwest and summer performances at the Westword Music Showcase and the Denver Post Underground Music Showcase.

FaceMan
​FaceMan is a rock trio from Denver, Colorado. FaceMan was formed in 2009 and is made up of Steve ("Faceman") - guitar/vocals, David Thomas Bailey - 7 string guitar, and Dean Hirschfield - drums. FaceMan has published three full length albums and is currently working on a fourth full length album. FaceMan tours nationally and is known for creative live shows and collaboration with other musicians such as The Dirty Dozen Brass Band, Rebirth Brass Band, and many others. FaceMan has a unique, soulful, indie rock sound that has been explained as a blend between Lou Reed, Modest Mouse, and Neil Young. Check out "Our Team" below.

Sputnik Slovenia
Sputnik Slovenia has been a fixture on the local Denver and national music scene for more than 20 years. From his humble west coast beginnings in an outfit called Pagan Ritual (with Rory Lake of Cooler By The Lake), to his local frontman duties with the likes of Evil Hick, Negative Man (with Commander Adama of Agression), and Jet Black Joy (Best Ambassadors of Wet-Panty Rock- Best of Westword Magazine 2004), Sputnik has kept busy combining humor, politics and ubiquitous music "stylings" to hone an act that has seen him rise to local cult hero status. But Sputnik has not limited himself to just the local scene. Having toured nationally and internationally with the likes of Agent Orange, Horace Pinker, and Doc Hopper, Sputnik has left an indelible mark on a medium that is supersaturated in mediocrity. 2007 saw the road rise with Sputnik as he was given the title "Best Happy Hour Troubadour" by Westword magazine for his acoustic "stylings" each Friday at The Larimer Lounge in Denver.


---

---

---

Our thanks to everyone who contributed to this show! Thank you for your support! ​
Powered by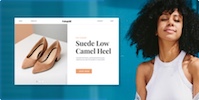 Create your own unique website with customizable templates.