Colfax Speed Queen
w/ Cordial Spew & Sidewalkers
June 14, 2016, 9:00pm
Admission: $7

O'Leavers
1322 S Saddle Creek Rd, Omaha, NE
(402) 556-1238

About the artists:

Colfax Speed Queen
Once born out of the crystal clear Rocky Mountain water, Colfax Speed Queen quickly dirtied themselves up with distortion, fuzz, and plenty of slap back reverb just like their heroes from the 60's and 70's. CSQ is far from a revival band though. They're an original breed of garage, punk, rock, and surf. CSQ is not about going fast. They're about being hopped up and strung out on life, liberty and the pursuit of happiness.

"good ol' fashioned garage rock 'n' roll with impeccable authenticity. " - Concerted

Cordial Spew
We played with the Punk rock greats in the late 80's and took a twenty year break.. Now we play for you.. That enough explanation for you?

"Legendary" is a word that should be used sparingly. After 30 years of blazing shows, Omaha's punk pioneers Cordial Spew have earned that title. Always leaving it all on the floor, Cordial Spew never disappoints.

Sidewalkers
A folk/rock & roll band from Omaha NE. Four pieces to this puzzle.
Powered by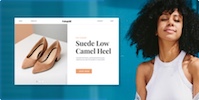 Create your own unique website with customizable templates.