Special Fantasy Machine listening party for Hi-Fi House members only. May 31, 2016, 6:00pm.

Denver's Bud Bronson & the Good Timers will play their latest album, Fantasy Machine, answer questions and generally have a good time at the Hi-Fi House before their show at O'Leavers.

​There is no cost for this event.

Show Information:
Bud Bronson & The Good Timers
w/ Briner and Gerald Lee (solo)
May 31, 2016, 8:00pm
Admission: $7

O'Leavers
1322 S Saddle Creek Rd, Omaha, NE
(402) 556-1238

Bud Bronson & the Good Timers
Bud Bronson & The Good Timers are four regular guys who love playing rock & roll, having fun and exemplifying superior friendship on an everyday basis. Most of them grew up in the suburbs listening to bands whose t-shirts were later sold at Hot Topic, except Luke, who grew up in a cabin in the middle of the Rocky Mountains listening to his dad play folk music with his friends. Today, the Good Timers play arena rock in dive bars and don't ask for much except a couple free drink tickets and maybe some people who choose watching them instead of staring at their smartphones. Outside of playing music, the boys enjoy the same things that many other young American males enjoy: baseball, bicycles, hot dogs, road trips, summertime and staying up past their bedtime. Their music may be loud, their coozies weathered, and their riffs super sick, but make no mistake: these are four guys who aren't afraid to tell their parents they love them.
Powered by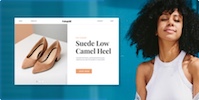 Create your own unique website with customizable templates.