About Widmest Productions
After collectively attending more than 2,000 concerts, we know a thing or two about what makes for a good show and we have the scars and the tinnitus to show for it.
Widmest is the most artist-friendly promoter in Omaha. We promote every band as if they are the Rolling Stones (except for the Rolling Stones, f**k those guys!). We host innovative events that allow artists to showcase the full spectrum of their talents, offering a little something different for long-time fans and unique ways to attract new audiences. We also like to get weird.
While developing Widmest, we were told by "industry insiders" that we need to have a niche and that we need to make sure we weren't promoting shows just because we're fans of the band. Taking that advice to heart, we have decided to promote performances only by bands we like. Thus, the Eagles and Nelson are out, but just about everyone else is fair game.
Artist Testimonials:
"Widmest Productions is a fantastic resource for independent touring bands looking to play Omaha, NE. It is often very difficult to find a local promoter in new towns and Widmest provides exactly that. Made up of a team of music lovers, they are interested in one thing: providing the best show possible for touring bands. They covered all angles of needs for us that included booking, promoting, support and lodging. Awesome people too!" - Jack Grelle
"Widmest Productions is one of the most professional concert promoters I've ever had the opportunity to work with. They put the artist's needs first and make sure every show is as good as it can be for the performer and the audience." - Christopher the Conquered
"Widmest Productions has been one of the best promotion groups we've worked with. They make everything stress-free and communicating with them is very easy. We love Widmest Productions and look forward to working with them in the future." - The Tenenbaums
---
---
Powered by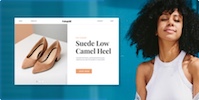 Create your own unique website with customizable templates.